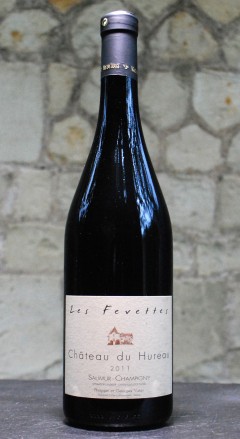 Vinified separately since 1989, this cuvée comes from our oldest Cabernet Franc vineyard: planted in 1943, its old vines deserve a certain respect!
Vintage after vintage, these vines continue to give us bottles of great character: it is not surprising that "Les Fevettes" has so many true fans.
The aromatic finesse of the ancient Cabernet Franc, its serious structure and its often proved ability to age. Tasting Les Fevettes 1990 today for example, is still a wonderful experience.
"The Fevettes is a great seductor"
La Revue des Vins de France
Fiche Technique : Les Fevettes
| | |
| --- | --- |
| Cépage | Cabernet franc |
| Sol | Sable argileux profond |
| Vignes | Lieu-dit « les Fevettes » et « la Croix Blanche », commune de Dampierre-sur-Loire |
| Mode de culture | Travail du sol, pas de désherbants ni produits chimiques, en culture bio (Ecocert). |
| Vendanges | Manuelles |
| Vinification | Tri, égrappage total, macération de 25 à 35 jours, malolactique et élevage en foudre. |