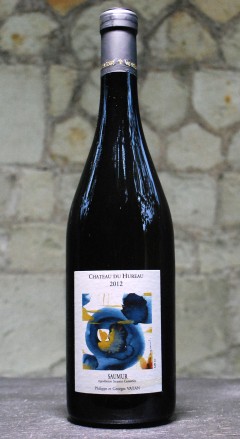 Historically the Chenin was the King of the grape varieties planted on the banks of the Loire, but little by little it has been usurped by the Cabernet Franc, and these days those golden grapes of the past are becoming a rarity in the Saumur Champigny appellation.
Strictly reduced yields, organic farming, harvesting in successive pickings:
Our 4 plots of Chenin are worked with the aim of restricting the yield to 30-40h/h to enable the grapes to ripen naturally to 12.5 – 13.5° so that it is not necessary to add any sugar. Harvesting is done by hand using harvesting baskets ; The grapes are then pressed and fermented in vat with indigenous yeasts. The residual sugar in this dry wine varies with each vintage, ranging from 2-5gl/l. The wine is aged 6-12 months in vat and in barrel.
Fiche Technique : Argile
Cépage
Chenin
Sol
Argilo-calcaire profond
Vignes
Lieux dits « Entre Deux Voies » , « Les Gruches » et « Saint Vincent », coteaux.
Âge moyen 30 ans.
Mode de culture
Travail du sol, en bio depuis 2005.

Vendanges
Manuelles
Recette associée
Loire pike served with a beurre blanc copes well with the body, richness and minerality
Caractéristiques
Un vrai Chenin tout en fraîcheur fruitée et florale! A boire cet été entre amis...